Thursday, December 6, 2018 / by Tina Suttle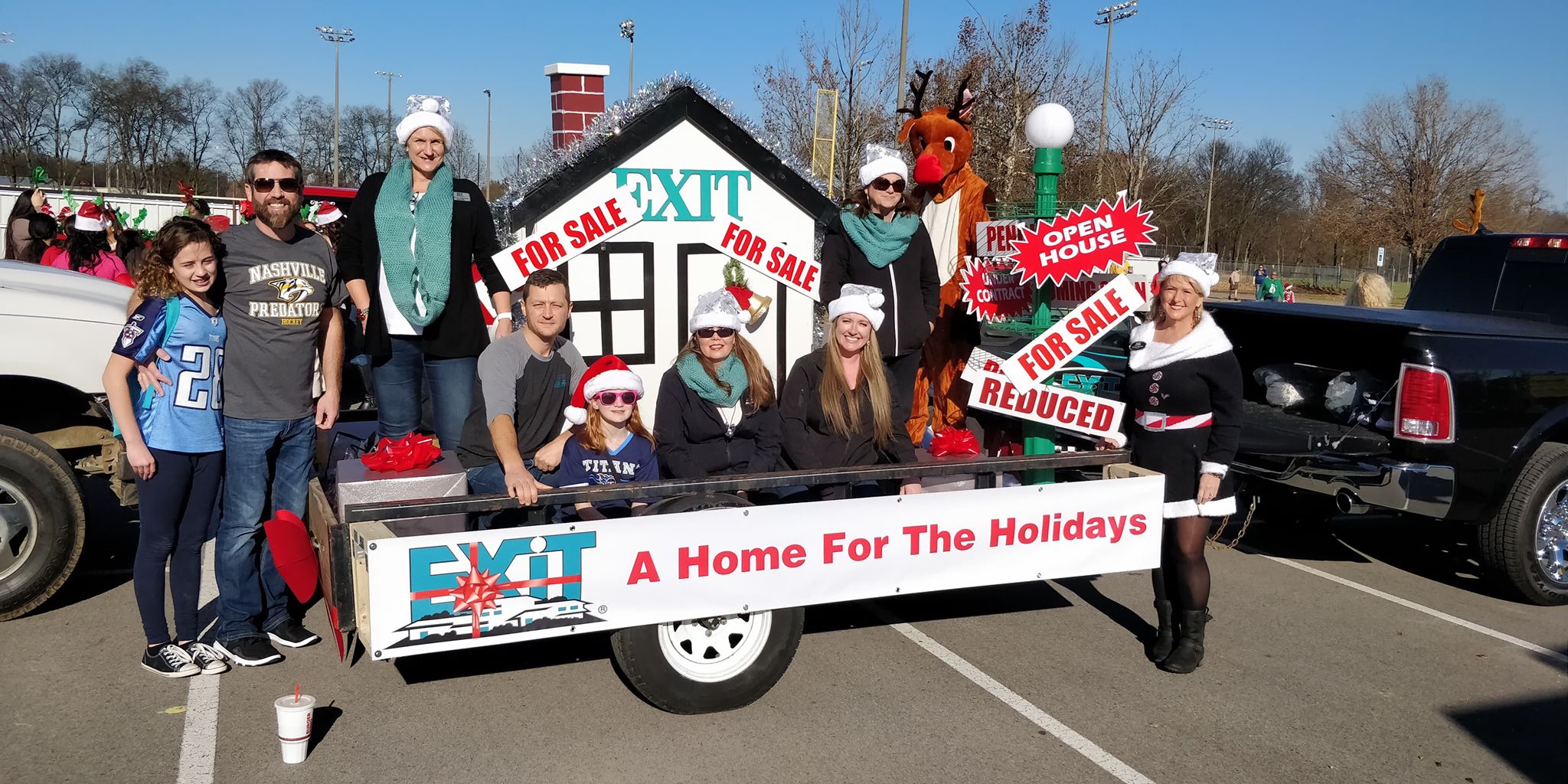 We couldn't have asked for better weather! EXIT Real Estate Solutions recently participated in the Hendersonville Christmas parade December 2, 2018. What a great day!
Our theme this year was Run Run Rudolph. Here's our narrative: EXIT Real Estate Solutions presents - Silver and Gold, Silver and Gold. We are the Real Estate Agents that Rudolph recommends to help turn your Silver and Gold into SOLD! Like Rudolph, we let our lights shine to help our clients with all of their real estate needs. Call today and let us help you find your new home for the holidays!
Many thanks to Shelly Hudson, Tracey Cannon, Kelly Severt, Tonya Squires, Tina Redding, Shaun Smith and daughters Maggie and Shelby. A VERY special thanks to Shaun and Penny Andrews for pulling the float, Victor Furdui for driving our smart car, and Drew (Shelly's son) for playing Rudolph. We couldn't have done it without you!
Are you looking for
A Home For The Holidays
? Reach out to a member of our TEAM today!
EXIT Real Estate Solutions
(615)826-0001
Each Office Independently Owned & Operated
Homes for sale in Hendersonville TN
---