Friday, February 19, 2016 / by Susan Starr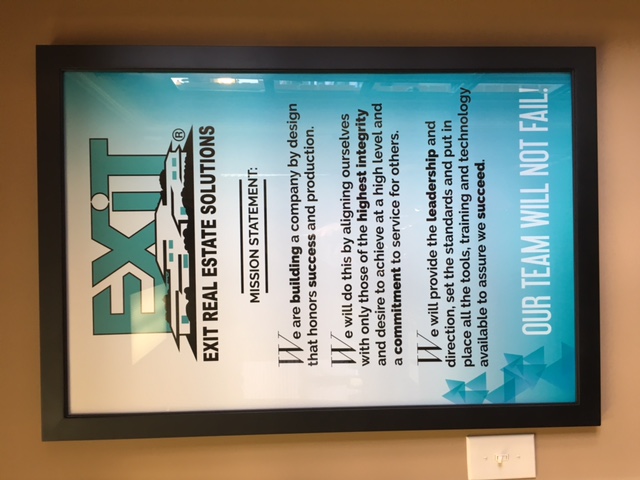 Our Mission Statement here at Exit Real Estate Solutions.
We are building a company by design that honors success and production.
We will do this by aligning ourselves with only those of the highest integrity and desire to achieve at a high level and a commitment to service for others.
We will provide the leadership and direction, set the standards and put in place all the tools, training and technology available to assure we succeed.
Our Team will not Fail!